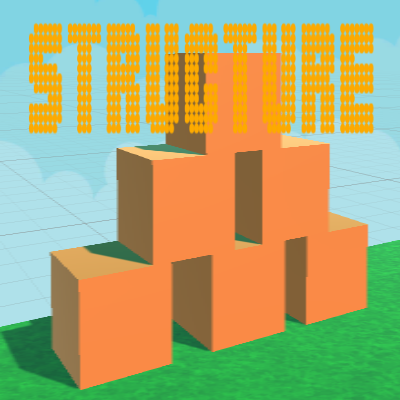 Structure
A downloadable game for Windows, macOS, and Android
Are you capable of building the tallest structure? This 3D physics based building simulation game will test your building abilities. If your structure collapses, Game Over. Pick your building color and begin!
Install instructions
For Mac and Windows

1. Unzip Zip File
2. Run Structure.exe
For Android

1. Download the .apk file onto your android phone.
2. Then click it in your file system to install it.
Download